Hey there! Thanks for stopping by but I've moved. You can find me here.
Have I told you lately how much I'm in love with my horse Ed?
That's not what this is about but I did need to remind you.
Today was a glorious sunny November day. Never mind the snow in the background of the above picture. Ed needs some camera time. I'm afraid these days are numbered. When I woke and saw the sun shining after the miserable day we had yesterday I rushed to the ranch to ride. Of course I took my camera.
The funny thing, I didn't use it. I'm always on the look out for trail pictures and treasure, but something about today demanded I just ride and enjoy the moment.
It was warm in the sunshine and I saw the usual suspects out on the trail. A parade of turkey's and of course deer, geese and magpies. One crazy moment where a ton of turkeys flew out of a tree and reminded me they are tree dwellers as well as city slickers. It wasn't as loud as geese taking flight but the sound was a little freaky. We composed oursleves quickly because we didn't want anyone to know a bunch of turkeys scared us.

Now you know what we saw on the trail. Here is what we didn't see.
A zombie doughnut.
A Pig.
A bird fight.
Big Foot. He might of seen us though.
Sad Aqua Man
A poodle driving
A horse stampede
A cow
A long horn.
A bull
A crazy Porsche
Santa driving a Moped.
Who dat?
A Moose. Thank goodness. Ed's first owner told me he's really scared of moose.
I sure didn't see any cowboys.
A llama
No crabs.
No sheep.
No Buffalo.
No Wolves
I did see this view.
I saw these 3 waiting for me when I came home.
It was a great day for a ride.
Beast Mode Journaling: Deer


In Washington state the most seen wild animal would have to be deer.
They graze in fields.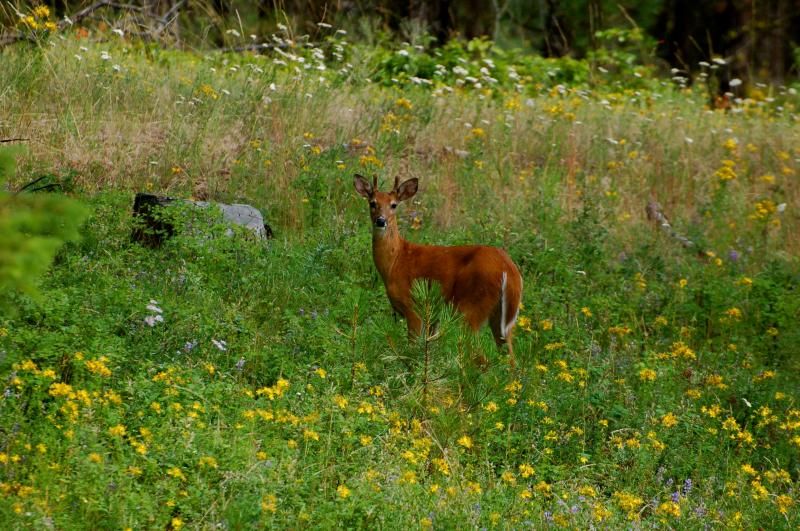 They cross streets in town.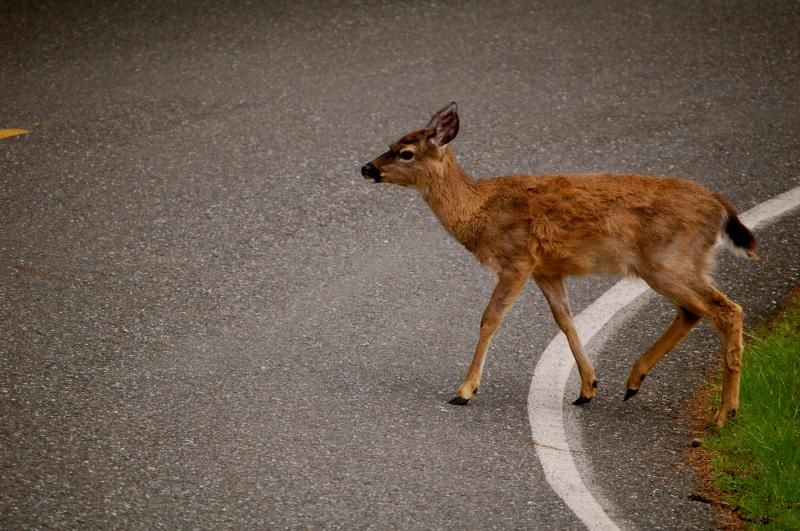 With the help of my horse Ed, I've had staring contests with them.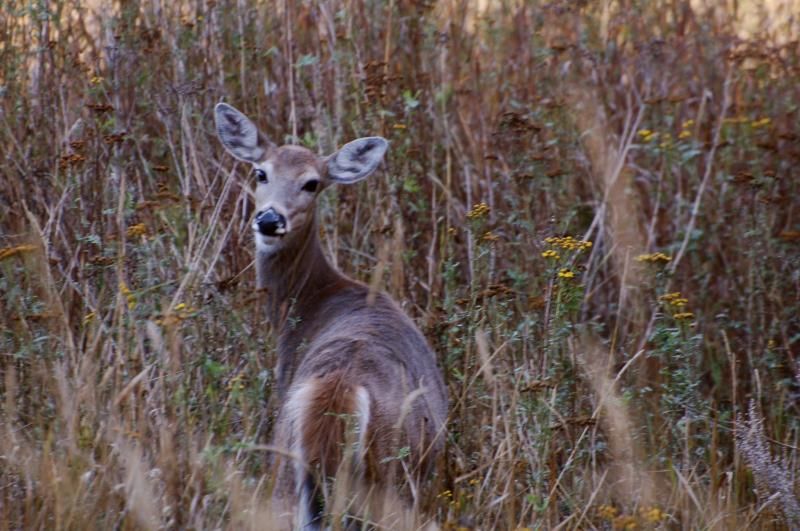 I've staked them out on my four wheeler.



Ran into them on the trail.

Once I met a newborn who was napping in our dog kennel while mom went for food.

They are beautiful, graceful and they represent gentleness.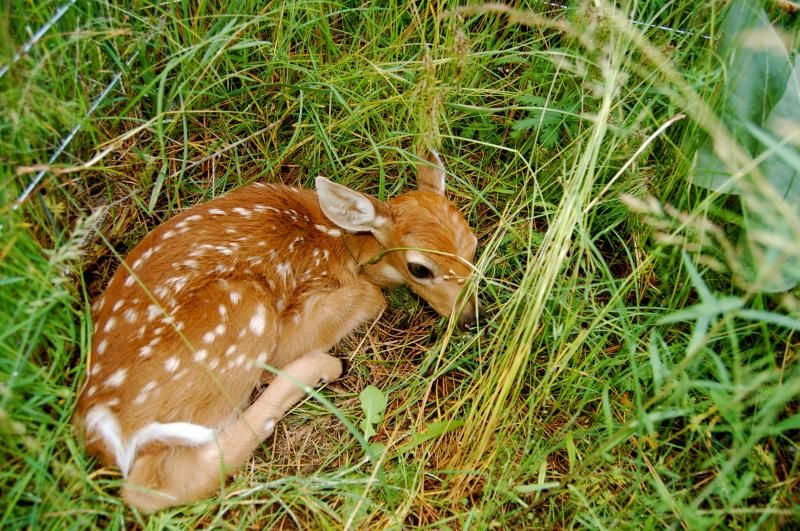 In the book Medicine Cards by Jamie Sams and David Carson, it tells the story of deer.
It goes like this.
The Great Spirit called to Fawn and she immediately ran up the trail. The Spirit Lodge is guarded by a hideous savage beast. You know the kind, they do everything in their power to scare you, intimidate you or belittle you. Their power grows by making you feel fear, inferior and unimportant.
Fawn was not scared. She was curious, even though the ogre was hideous and did everything in his power to scare her away. Most creatures fled the scene right away or died from fright, not Fawn.


The Fawn with it's warm brown eyes filled with love and compassion looked the demon in the eyes and asked to please pass. The beast amped up his scary antics but Fawn was not afraid. Persistance and compassion eventually melted the bully's heart. He then shrank to the size of a walnut. Fawn's gentleness and caring cleared the pathway for all of the Great Spirit's children to visit without fear of blocking their way.
Gentleness Hmm? This word has never been used to describe me. I'm more like the big bad wolf, hollerin', "Little Piggy, little piggy let me in." Then proceed to huff and puff and blow the house down. It's an effective strategy but I must admit it doesn't always work.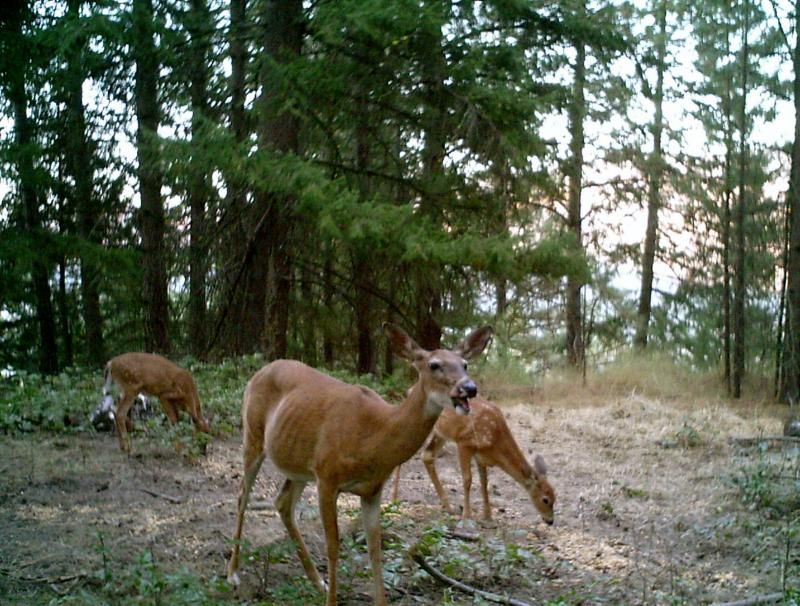 You're probably wondering what's this all about. Well, I'll tell you. My glorious husband gifted me with a wildlife photo workshop in January for my birthday. It's going to be an amazing opportunity to photograph wild animals in their natural habitat in winter.
The more I read about the adventure the more intimidated I became. This is going to be way over my head. I'm a rookie photographer. I have an old digital camera. I still shoot in automatic. My saving grace is I have a knack for getting into places at the right time. I do have one really good lens.

That's it.
My inner bully started to feed on my self doubt. Whispering, you're out of your league. Go ahead, make a list of what you will need for amazing photographs, you'll see. In my bully whipped trance I sat down to make the list.



brand new digital camera




tripod




photoshop/lightroom




a camera bag to carry all this expensive gear.




Extra batteries




Extra SD cards




Fancy Filters




Wide angled lens




400 mm lens




any other dog and pony show lens




private tutoring




a full blown library on photography




A college degree




an apprenticeship with Annie Liebovitz



Needless to say the list came down to the manufacturers suggested retail price of fifty million dollars.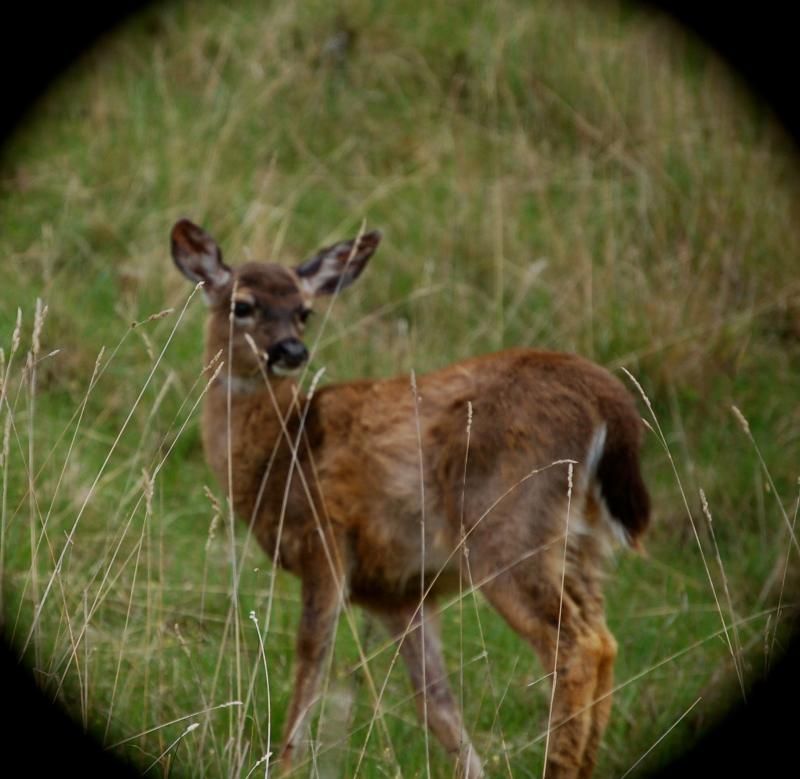 Shit.
Well, I huffed and puffed and blew that mofo down. I didn't look him in the eye with love and compassion I kicked him in the nuts. Beat it, punk. Guess what, the demon screamed, shrieked and dropped to his knees shrinking to the size of a walnut. Gentleness. Pfftt...


The gentle Fawn stared at me. Although it felt great to drop the tyrant tormenting me I know he'll only get back up with more rage and power. Gentleness was required.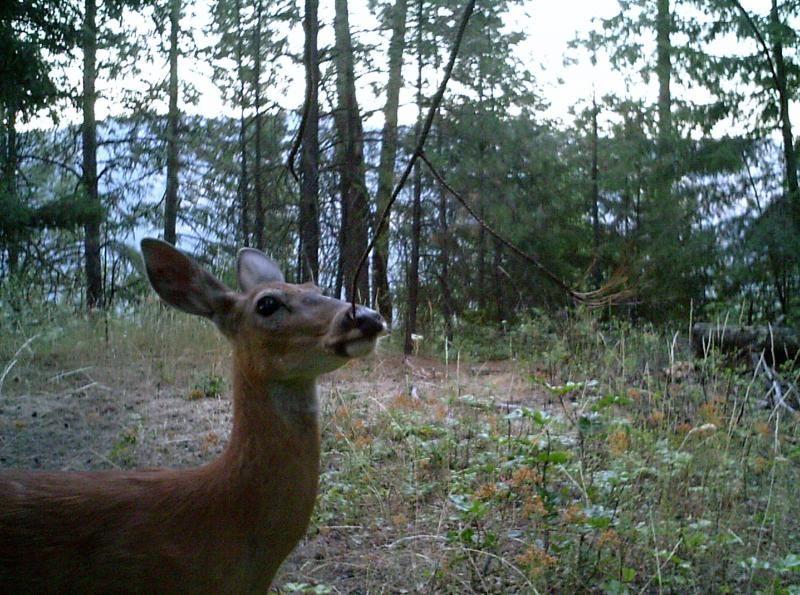 I walked away from the list and went outside. What is the trip really about? It's about an adventure. The opportunity to see wild animals up close with only a hot wire between us. A connection perhaps.

A long time ago I wrote a list of the treasure I looked for when out in the woods then put them in order of importance.



A live animal sighting




A live animal sighting captured on film.




deer sheds




feathers,




skulls and teeth




rocks, shells possibly gold!




A perfect pine cone.




anything mother nature wants to share with me.



It's about the experience, not the picture. I'm not applying for a job with National Geographic, although if anyone would like to fund an expedition I would be happy to go. I'm in it for the thrill. The feeling of being up close with a wild animal. The icing on this delicious cake is I will be able to take pictures to remember and share. They may not be perfectly edited, shot in the best setting, but I will capture a mood, a feeling, a fleeting glimpse at the magical world of the animal kingdom.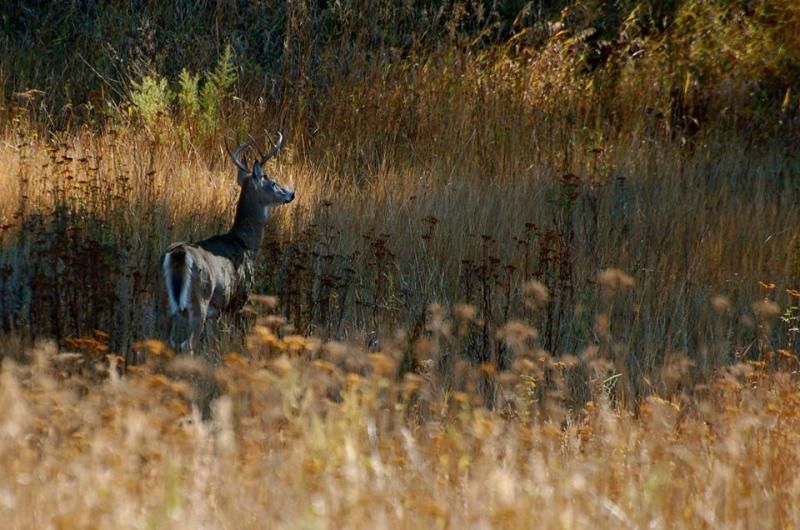 When I was gentle with myself I became vulnerable. I wrote on Facebook about my insecurities of my photography after seeing exquisite photos from real photographers. Guess what happened? My deer friends came out of the woods and offered the most touching advice and kind, gentle words. If I wasn't gentle with myself I never would have shared those feelings publicly. I also never would've received the gift of seeing my passion of photography through another's eyes. Their support and belief made my heart swell with love.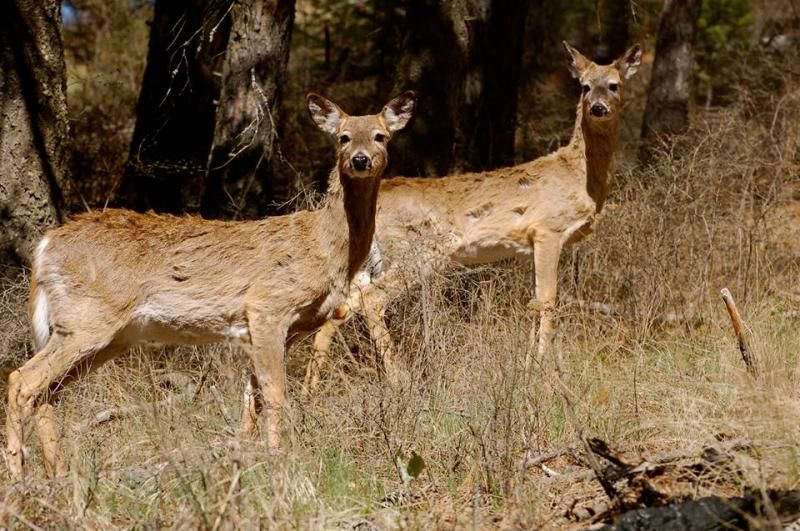 Then one of my favorite stories of gentleness and love came to mind.
"And the Grinch, with his Grinch-feet ice cold in the snow,
stood puzzling and puzzling, how could it be so? It came without ribbons. It came without tags. It came without packages, boxes or bags. And he puzzled and puzzled 'till his puzzler was sore. Then the Grinch thought of something he hadn't before. What if Christmas, he thought, doesn't come from a store. What if Christmas, perhaps, means a little bit more."
― Dr. Seuss, How the Grinch Stole Christmas!
Whenever I beat myself up I'll remember Deer's message of gentleness and apply it. Sometimes there's no bigger demon than ourselves. Most people wouldn't sit by and watch another person being treated with such disdain, so why should you allow it with yourself?
Here are some Beast Mode Journaling ideas relating to deer.
Deer Abby : Write a letter to Deer Abby about something troubling you. Then answer it yourself with gentleness, love and compassion. The answer may surprise you.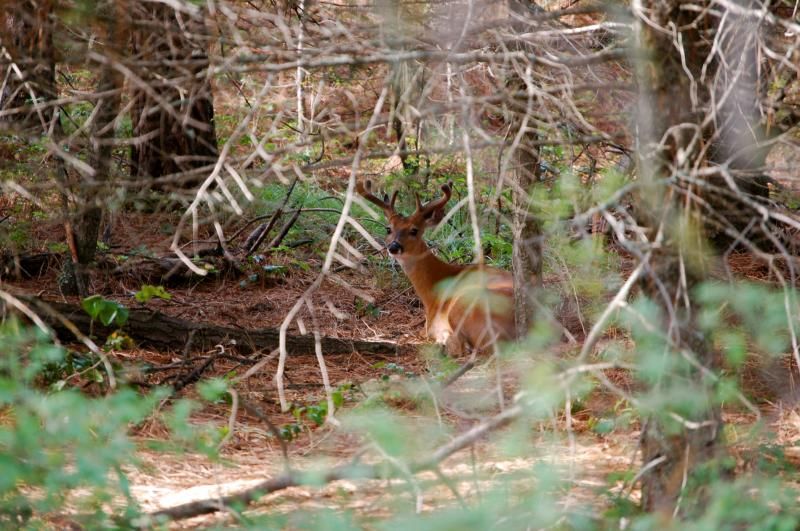 Who needs the power of gentleness?

Imagine yourself being vulnerable and receiving the gift of humanity, belief and care. Will that allow you to take a different deer trail? Where might you end up?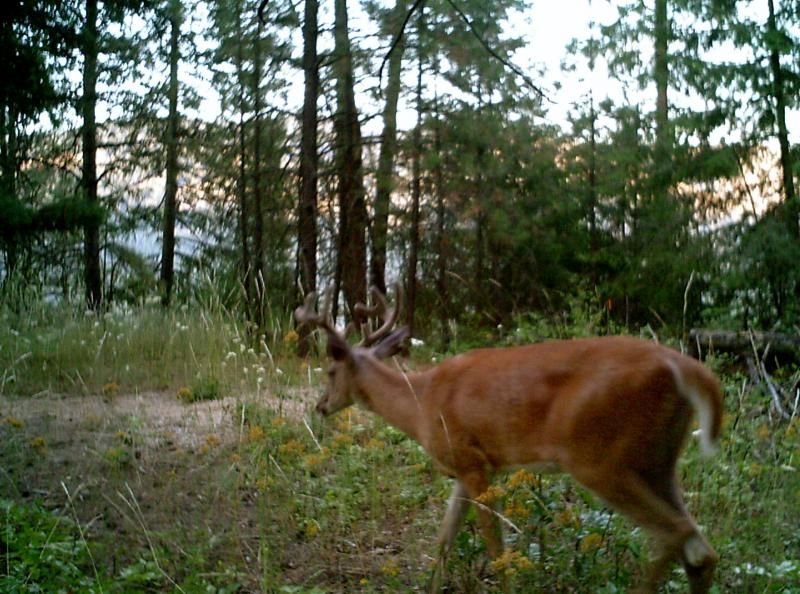 Resources and inspiration
Medicine Cards by Jamie Sams and David Carson
Communion original oil painting by Melody Deetz
If you're a knitter here's a cute pattern.
(it would make a great Christmas gift. hint hint)
Mosaic Deer head by Dos Manos Mosaics
Watch this

I'd love to hear your stories of Deer Medicine and how gentleness worked for you.
My eyes are always open to beauty of nature. This way I can share it with you. But guess what? There's beauty in my neighborhood too. On my walk yesterday I was wearing my trusty camera necklace and I'd love to show you the extraordinary in the ordinary.
Check out the beautiful flowers still in bloom at the church.
There's a sheperd watching over them.
This one reminds me of Christmas.
In the neighborhoods you see these little libraries every where.
Then there's a community garden still producing.
Maters
More Maters?
Something else yummy and healthy
Sunflowers
It's October
Scare Crows
Voo Doo Dolls?
Bones
These folk have a different approach
The party house where there's always a frog conga line.
Flying their freak flag
Good deals on Monster to be had. Not gas.
Getting ready for winter, or lunch.
That's it for today. Keep a look out for the lady with the camera necklace
Imagine if your purpose was to live a life full of joy wonder and kindness. Those folks are the movers and shakers.

Sounds easy? Hmph.
Working towards dreams is exhausting. The work day sucks the life out of you. The family needs attention. The house needs care. My body screams like a temper tantrum throwing toddler when neglected. Some days I'm drop dead tired and question my purpose. It's hard to live large when you're haggard and frazzled.

But.......what if
The sun comes out after grey skies zoom towards the horizon and Mr. Sun offers a Jimmy Dean breakfast sandwich. Yes, everything's all better now, allowing me to scrub dirty floors on my hands and knees while I'm singing happy songs. Soapy bubbles float upwards and I check my reflection in them. There's a twinkle in my eye and my teeth sparkle underneath the grit and grime. The chores are finished and I begin to twirl amongst the drudgery. And just like the sun, bluebirds and mice show up and help me dress in a beautiful ball gown made out of curtains.
The bewitching kitties decorate my boots with glitter and ribbon. A spell is cast. The magical kitties murmur an incantation in a romantic French accent. The boots sprout wings then fly through the air and kick me in the butt.
Sorry, sarcasm comes easy when I'm irritated, scared or unhappy with my circumstances. However, buried beneath my mocking contempt and failure to live that kind of life all the time lies the zest for life and desire to live up to my potential.
Don't judge me until you've walked a mile in my shoes. That's it! I need to walk a mile in my own boots to find out what I'm about.

Cowgirl boots.
If'n I"m wearing these I"m on a horse or at the barn. Living in the moment is a must when interacting with a twelve hundred pound animal. The trail is my church. It offers tranquility, serenity and joy. Mother nature tramples my worries and bucks off anxiety. The sky is boundless just like possibilities. The only important thing is right here, right now. Paying attention is imperative because a prey animal operates on the fight or flight system. Living on the edge allows my spirit to soar and gives my thoughts free rein while I mosey through the land and give thanks.
Work boots: complete with dog hair.

They're suede and lined with sheep skin. They soothe my feet like a favorite blankie comforts a child. Security, warmth and the value of hard work is what I slip on when I wear these. The reminder that my vocation can make a difference in someone's life allowing me to stride through the daily job in comfort and without toe jam. They keep me in the moment and remind me to do my best.
Flamboyant Boots.
These precocious babies represent whimsy and spontaneity. If ever there were a pair of boots representing the law of attraction it's these. I splurged, really splurged on this pair of fine art for the feet on a working vacation. It's like I was made of millions and making it rain in this little boutique. C'mon I was in Carmel, California.
Oxytocin, the love hormone secreted throughout my body in response to my initial reaction of these glorious creations. It was love at first sight. They are fine art. Intricately stitched flowers in bold primary colors decorate the black canvas of the boot. Sure they may be the equivalent to the poker playing dogs on black velvet but as the saying goes, beauty is in the eye of the beholder or the feet of the muse. Wearing these boots allows me to sashay through the world with curiosity and wonder.
Rubber Boots




Trudging through mud is sometimes necessary in life but it doesn't have to be miserable. When I put these suckers on it's time to make mud pies, slop around and get down and dirty. It's transforming. Sometimes stinky. Wearing these boots detoxifies and cleanses my life allowing me to stomp through puddles with style.


Hiking Boots

When I lace up these fellas I'm know adventure awaits. My camera is dangling around my neck and I'm either traipsing through the woods by foot or on my 4-wheeler. I'm pretty sure I will come across some kind of animal, bird or beautiful flora and hopefully be able to capture it in a photo to share. When I put these boots on it means no time constraints. No schedules. No worries. No television. No internet. No phones. Freedom.
My over-the-knee-pirate cowgirl boots.




I lusted after these boots for a long time. They were a good chunk of gold and my budget groaned, howled, and screamed like a spirit possessed. Lord have mercy, I need them. Well, my prayers were answered with a big fat %75 off coupon.
I don't have a shoe fetish, but it does seem like I have a small problem with boots. I've only showed the ones with a deep purpose. These tall drink of waters are the best boots ever. Right now. Confidence and swag infiltrate my sole when I zip 'em up. Nothing can stop me. There's nothing I can't face. Some people have a favorite lipstick, perfume or outfit which puts a pep in their step. Me? These boots allow me to saunter through any situation. When I die I want to be buried in these boots.


While those boots are ones I'll die for. (sorry couldn't show pictures here.)These Gipsy Dharma boots are made to LIVE in. I don't have them yet but they're on my bucket list but how would I choose? Go to their website and prepare to swoon. WWW.gipsydharma.com

Click me to see

These gorgeous soles would allow me to mingle in the forest with the fauna and flora. I could blend in and drink in the sounds and sights of the woods.
If the sight of these boots doesn't perk you up then you are dead and I'll bury you in your favorite boots. These sunny boots would brighten up winter days, summer days, spring days or fall days. Imagine dancing with destiny under a full moon with these buttery beauties.
These boots are rich, warm and make you feel like an Earth goddess. Outside, inside, daily tasks, special occasions. Superb for any occassion. Although I can really see running and jumping all over the rocks and through trees to a mountain lake in these. Can't you?
Wowza! These red boots are smokin' hot and the expression knockin' boots comes to mind. They are sexy and if you don't feel like Xena the warrior princess in these then you are a man. Bwahahahaha
When I"m feeling off balance and not living the life I desire I'm going to take a cue from Dorothy and her ruby shoes, "You've always had the power my dear. You've had it all along."


If those ruby slippers were ruby boots all that hoopla in Oz could've been avoided.
SURPRISE!!!!
How do you react to surprise? Elation? Anticipation? Joy? Terror? Panic? Engagement? Birthday?
My reaction on this day........Surprise is an asshole.
He joined me me on my hike.
Uninvited.
I dropped the F-bomb so many times my dogs think it's their name.

The hike began with a forty foot (2 foot) serpent slithering through the rocks reminding me I was on his turf the minute I stepped foot off the gravel road into the woods wearing my size nine, tan, dusty and broke-in- just-right Merrell boots. Why didn't he sun himself on the rocks in plain sight like a normal cold blooded reptile? He was fast, cunning and uninterested in me. The same could not be said for me. I do not like snakes.
No, I don't.
Perhaps I may stop along the back alleys of India to watch an experienced snake charmer hypnotize a cobra with a pungi. I might pop into a Pentecostal church deep in the hills of the Appalachians to bare witness to a crazy preacher and his flock of nutty parishioners play hot potato with a snake while chanting in tongues. I'm pretty sure I would behold this viper ritual from the back pew clenching a cross in my numb hands, wearing a garlic necklace and packing heat loaded with silver bullets.
I think.


I don't like snakes. I don't like them on the rocks. I don't like them in a box. I do not like them in a tree. I do not like them looking at me. I do not like snakes Sam I am. I do not like green snakes or any other color with or without ham. In the famous words of Hanz and Franz, "Believe me now and hear me later."
I chanted this little ditty while pulling up my damp big girl panties. My heart rate resumed to normal leaving me a moment to contemplate the existence of snakes. My body morphs automatically into urdhva ashva sanchalasana pose. Naturally. Just because I don't like snakes doesn't mean I want them dead. Coexisting is the answer. But never seeing each other is the best way to do that. Namaste.

The back woods enlightenment soothed my spirit and filled my heart with compassion. I'm learning how to be zen with reptiles as a species until an even bigger snake than the previous forty foot (2 foot) ophidian zigzagged at me through the grass during my moment of clarity. Surprise! It's probably the Basilisk from the bowels of Hogwarts in Harry Potter. I can't be positive because everything blurred as I ran up the mountain with my three dogs named fuck.
We plopped down on the first rock under the shade to catch our breath. I'm starting to rethink this whole adventure thing. After Mother nature assaults us with her reptiles she comforts us with a nice breeze. Passive-aggressive bitch. When the wind rolls up the mountain it sounds like the ocean surf. If you pick up a pinecone and hold it gently to your ear you can hear the waves. Or it will cut you up and make you bleed.

At this moment I possess the best of both worlds. The ocean,t he mountains and no snakes. AT least for now. That could change in two shakes of a lambs tail, but I hesitate using that phrase because mountain goats could race down and impale me with their horns. Yes, it's like that.
My profanity named pups and I quench our thirst and wait for a bird to land on a tree so I can take a picture. It's worked in the past like that. Today surprise is shaking things up.

I've become an accidental ornithologist. Back in the day I regarded birders as pervs with binoculars creeping through the woods like human snakes. Now I delight when a bird, not a creeper, introduces himself to me. Then I take a picture and ask my friend who is a zoologist what kind it is.
Surprise turned my dogs into birders. They scared, pillaged and plundered at least a hundred grouse, pheasants, quails or whatever kind of ground birds were resting peacefully in their nests. Pandemonium ensued. The wing flapping sounded like an air strike. Black Hawk Down. Black Hawk Down. The intense screeching, the birds not mine, flapping and general hullabaloo felt like I was in the middle of a war zone instead of a nice leisurely nature walk.
Good grief.
It's like I'm being punished for always picking flight as the super power I would most want in one of those Facebook quizzes. The last quiz I took was, which God/Goddess are you? It turns out I'm Zeus. God of the sky (figures), lightening, thunder, law and order and justice. Hmmmmm...It's time the wild life learned who's boss.
On a big rock platform I assume warrior pose, then click my 18 caret gold metal bracelets while turning around three times crying Oh Mighty Isis!. Ooops wrong goddess. It doesn't matter I can't seem to summon any meteorological weapons of mass destruction so I suck it up and head home.

Once I got home I realized with all the anarchy I didn't get any pictures. It's too soon in my grieving process to go on a hike. The 4-wheeler is my choice of transportation now.
After my hike I realize it will be o.k. I turn over the Polaris and head out on anew adventure. Then it starts gagging, coughing, throwing me back and forth until it settles down. It's sat awhile. Oh well, a few sputters here and then will keep me on my toes in anticipation of surprise. The chariot settles down and I'm able to go at the slow speed. This allows the animals to hear the sound and get used to it by the time you are up there. Usually they will stand and stare at you.
I'm headed up the hill to a big meadow I usually have good luck with when the 4-wheeler starts showing signs of sickness and death. The grim reaper is on my ass so I punch it. It lets out a booming sound then kicks into warp speed. On the way up the hill I freaked out a precious wobbly fawn who runs for her itty-bitty life not to mention more pheasants, quail, grouse and rock chucks scatter in unison.
Really? It's like that dude Mayhem from the insurance commercial is riding shotgun. I've become a baby deer scarer and a nuisance to the animal kingdom. My camera is dangling from my neck, thumping my chest with every rock, tree stump and dead tree limbs I run over. This is not the escape to the woods I planned. Finally the 4-wheeler settles down and I notice a stag up on the big rocks. It's probably Bambi's dad. I say thank you out loud because he's not in a rut and charging me.
Perhaps, it was Harry Potter's patronus. I could use a patronus right now. The problem is I don't know the charm and to be honest I'm a little hesitant to find out what it would be. Another side factoid, in the quiz, which Harry Potter character are you it revealed I'm Rubeus Hagrid, keeper of magical creatures. Not today, Facebook, not today. Surprise saw to that. Somehow, I'm going to have to earn back the trust of the fauna.

The moral of the story, because I have to find meaning in everything. It's a mid-life crisis symptom.
Pay attention. Pay attention wherever you are. Pay attention to people, especially to the ones closest to you. You never know which mood surprise will be in.
Memorial Day kicks the summer season off in the Pacific northwest. Like most folks in Washington we went to the lake.
My guys fish year round, but for me it's the first time of year to tag along. I'll amuse myself because I didn't get a fishing license yet.

Observing fisherman is where I begin. Call me a scientist, a social scientist if you will. The fisherman's plight begins hours, days before they get on the water. There's tackle to sort and let me tell you the inventory is impressive. There's a vast array of colors, textures, sizes and styles. It's kept in fishing jewelry boxes for easy access. It's the equivalent to the crown jewels.
I'm sworn to secrecy so I can't show you the goods. If I divulge any information they will behead me for treason.
Anglers are weirdos and conspiracy theorists. They believe sharing information will result in another fisherman catching all the fish in the whole wide world. If they do tell be leery and grab the fire extinguisher, 'cause liar liar pants on fire.
Once I watched a fisherman school me in the art of cloak and dagger fishing. He reeled in the precious cargo performing necessary maneuvers to unhook it on the side of the boat in a hush-hush fashion while simultaneously looking around making sure nobody was looking. I saw. I'm now in the witness protection program. I used to be called Florida Fiona. Nah...they called me smelly Kelly.
The irony is when a trophy fish is caught details burst out like explosive diarrhea. Descriptions, location, weather intel and all components fly all over the place so fast you better duck for cover or be called smelly Kelly.
What's the meaning of this?
Bragging rights?
Stud status?
Evidently they're unafraid of the competition catching all the big fish in the whole wide world.
Fishing time is like football time. It's not real. When asked how long we would be out the answer is a few hours. However, the time doesn't count when driving to the launch, launching the boat then driving to the top secret location. Time outs are taken when a fish is caught, unhooked *in secrecy of course*, admiring fish, back patting, high fiving, fist bumping, chest bumping or any other sacrificial ceremony needed to fortify the fish Gods. Oh and when photos are being taken. That's my contribution. If you can't beat 'em, join 'em.
Another game the fisherfolk play is spin the tree. Not the game seven minutes in heaven because as I've stated earlier there's a discrepancy in fish time. It's not real. Dare I say there's also a size inconsistency in the mariner world fish or other items may appear larger than they really are so play at your own risk.
Spin the tree is where boats circle like a wagon train. The tree points in the direction to the boat it favors. When it happens they catch the most fish. I can't be sure, but, I believe I witnessed voodoo being executed by certain boats. I won't mention names *cough* * sparkly ranger boats* *cough*
Since I'm a civilian on this voyage I think I'll make some friends. I can always get someone's attention when I point my camera at them.
Just my luck, I caught the attention of pirates.
Compliments always get you out of a jam. So of course I told them how much I loved their flag. Which is not a lie. I really do love it. I wanted my son or husband to fly one but was unsuccessful.
Captain Carefree was happy to show me his flag then introduced me to his buccaneers. I'll bet he'd be loosy-goosey with the intel because pirates are renegades and they like their rum. They're not worried about other fisherman cause if you have the balls to catch all the fish in the world the plank is waiting for you to walk.
His flag reminded of a scene in a distinguished, classic American movie. Airplane. Remember the part where passengers stood in line to beat up hysterical passengers? Click Me
I tried to make friends with these birds but they were busy.
Another way of amusing myself is oggling my husbands forearms. The rest of my thoughts are none of your business.
So I captured special moments and a photo bomber.
I took head shots of the dogs for their modeling portfolio.
Mojo.
Mama
Goldberg
My husband: father, son, brother, angler, pirate and cutie patootie.
I watched a hovercraft being trailered. More to come on this story. Then played cloud games. More on that story as well.
Let me introduce you to where fish tales are spun. The fish clean station.
For younger people it's the equivalent to social media. It's a place where you clean, gut, filet fish caught on a real lake. They tell stories of grandeur, intrigue, failure and conquests to real people in real time, not fish time.
They reminisce about the glory days, mystical creatures and magical fishing spots. They breathe fresh air, bond with their sons and recharge their systems before being immersed in the real world of responsibilities.

Nobody can resist the lure of the lore of the Walleye.
The squirrel is erratic. It scurries here and there full of
nervous
energy. He runs towards something, stops, then goes another way. Scampering, collecting and playing is his way of life. Watching a squirrel can be maddening. If you are sitting on a bench watching be careful when you stand up. You're likely to be dizzy from all the scrambling about.
I"m the squirrel.
Since turning the big 5 0 I'm finally starting to move towards who I'm supposed to be. I'm a late bloomer. Always have been. No boobs till 14. First period, 14. Doh! I'm doing it again. I'm scurrying all over the place. This isn't about my becoming a
woman and
the reason for
my
fertile
child bearing hips. It's about becoming a human who will make a difference.
"There are only two mistakes one can make along the road to truth, not going all the way, and not starting." Buddha
My erratic brain
propells
me to start, but, I never make it all the way. It's o.k. I keep trying and this year I've come the closest with my whole hearted, deep rooted, intense desire to be a writer. I am a writer, but I want to be a writer people want to read. I desire to be a writer who shares places, people, animals, nature and everything this glorious
world has to offer and perhaps a few insane thoughts.
This year started off great. I wrote consistently. I've introduced you to new people, different lifestyles, and some of my random thoughts. Believe it or not a couple of publications wanted me. My ADD kicked in full force. 1000 different projects came to me. I lost my way. Like the squirrel I've collected a lot of nuts and I know where they all are. I just need to remember to stop for a minute. Go get the nut, share it, then move on to the next big thing. Easy-peasy.

I wish.
I"m extremely lucky to have a special friend who lets me know when I'm rolling around like a pinball with a dumb smile on my face going no where. Every where. Any where. She reminds me of my dream. Everyone needs a friend like her.
I"m extremely thankful for this friend.

She grounds me then invites me in to talk.
Then sends me on my way with invaluable nuggets of wisdom, strength and courage.
Thank you Tonya.
"​It is better to conquer
yourself than
to win a thousand battles. Then the victory is yours. It
cannot be
taken from you, not by angels or by demons, heaven or hell." Buddha
Namaste Bitches! I'm back. For now.
Captains log February 1, 2014
I did it. I committed to a year of aerial silks and admitted to being over 50. It says, "Join u
s and get strong on the beautiful silks tissu. Just like "Cirque Du Soleil!"
Yes! Spokane Aerial put on a show not long ago and it was gorgeous, daring and inspiring. After my first year I'll probably be in Vegas performing.
Look how happy she is.
I'll be doing this.
And This
And This
Then this
I won't be doing this.
Or this
For sure not this
Now that I've established what I will and will not be doing it's time to think about my costume.
This is nice. But I
don't think I would make a good red head.
This is cute. I think I"m too old to pull this one off.
Oh The Black Swan. No, this lady was amazing. I can't be a sloppy second.
This one is cute, but I can't twirl a baton, let alone a rifle.
Her make up was flawless. But I'm not belly dancing.
This one has jazz flair. She looks amazing but I don't think Jazz is for me.
I'll have to think about a costume which fits my act.

What will learn in this class?
How to relax and hang around.
Splits. Look ma no hands
Upside down splits
Focus
Alright, so I probably won't be performing these tricks the first 6 weeks. I will be getting strong, having fun and taking lots of ibuprofen.
I just hope the wizard
behind the curtain will help me find my super power.
​To be continued
……
...

Va Va Va Voom rocked the Richter Scale at the Vault Social Club Saturday night in the first annual Inked Fashion Show. The catalyst of the quake? Four tattooed teams of divas. Four photographers. One sensual theme.
Here's the low down on the show down. Teams were judged by the photos, the fashion and the runway performance. Competition, celebration, and good ol' temptation had long time couples wake the next morning with satisfied smiles, and one night stands scream in horror after they rolled over to coyote ugly. Felines strutted the catwalk, while alley cats slinked the walk of shame. Such is the art of seduction: a weapon, a curse, and Saturday night, an Olympic event.

Gods and Goddesses were no doubt aware of a few event hiccups. But to the average mortal, the professionalism of the photographers and models assured this inaugural event looked like it'd been going on since the ancient games.
Spectators, eclectic and electric, with suit and tie, leather and lace, boots and jeans, all tax brackets noshed on appetizers and cocktails. The AARP mingled with generation X and Y, MBA's and a couple of SOB's .
Because this event was a first for everyone, it was a grow as you go deal. So hop on the golden chariot. Take a ride to visit each team in the order they competed. Consider this your personal swag tour and mini seduction seminar.

photos courtesy Stina Rae photography.
First stop:Team Stina Rae. Stina Rae Photography Facebook Page

Model Erin Stillwell
Tina chose classic pin up with cheesecake for dessert. These kittens were the cat's meow. When these minx give a little peek-a-boo of their gams, Tomcats come out the alley purring. The mischievous temptress's play a game of cat and mouse with the camera. Stalk. Tease. elusive escape.

Model Ruby Mae

The feisty felines exude charisma, self confidence and a piercing gaze. Stare straight into their eyes and much like Medusa, the gaze will turn a grown man's bone to stone.

Model Miranda Stark

Feminine weapons of mass seduction.
Second stop, team Mark Anthony of Mark Anthony Productions. Website

photos courtesy Mark Anthony.

If flirting with danger is your fantasy you're at the right place. Mark's team echo the vault's mystique by channeling the notorious Bonnie Parker. These brazen bandits control their destiny, their surroundings and the male libido with common sense smuggled under spellbound eyes. But here's a little secret. Hostages go willingly with these gorgeous outlaws. An epic heist, they steal your heart, your wallet, then shoot up the joint. They disarm you with spunk and hypnotize you with a sweet smile. Approach at your own risk. These femme fatales are bad ass placing them at the top of America's most wanted.

Model Jessica Potuzak Ladybird

If you hear alarms going off it's not the coppers coming to save you it's these sirens. You've been ambushed.

Model Ashley Oye



Model Megan Sweeney


For those not devoured by the felines or abducted by the desperadoes, the third game on our epic adventure is Fae Rogers' team:
Blue eyed films and photography.
Photos courtesy Blue eyed films and photography.

Model Amanda Sue Ewan

The Great Gatsby meets Coco Chanel. Welcome to the Parisian Life. Fae's Coquettes are flirty, feminine and oh so naughty. Coco would be proud of the potpourri of dames represented and their zest for life. Delayed satisfaction works to their advantage. A slight shrug of the shoulder emancipates a man from his game. The anticipation of pleasure brings the suitor to heel on their strappy stilettos.

Model Niqui


The harder he tries to conquer, the more ensnared he becomes. Their effervescence and carefree attitude mesmerize the audience. An encore? Perhaps, but when suitors become tiresome, these vixens murmur, "au revoir monsieur."

Model Kayla

The fourth and final game shuttles us back to childhood where everything is exciting and fun. Mike Laverdure Photography Website
Photos courtesy Mike Laverdure

Model Ashley Reyes

Lady Luck blessed these models with brains, beauty and rock and roll. They're fearless, playful and have the house advantage. Throw the dice, cut the deck, ante up. What could happen? It's just a game. You may think you have the trump card, but it's most likely beginner's luck. If you're a pigeon pretending to be a high roller they'll call your bluff then 86 you. Go stake your claim somewhere else, cause these dames are exciting, fun, and on nobody's payroll. Feeling lucky?

Model Erin Francis

May the odds be ever in your favor.

Model Krystal Frederico
Four competitors. One winner. Judged on photos, fashion, and runway, Tina Valdivia from Stina Rae Photography wears the golden leaf crown until next year's competition.

Congratulations Team Stina Rae

The Gods and Goddess's were pleased ensuring the fate of future games. They raised their goblets and made a toast. Everyone celebrated. Zeus summoned the golden chariot for the next odyssey. Clean up was left for the thespians. The velvet ropes were put away, the tills counted and the torch doused. Seismic activity around the vault stabilized. The citizens of Spokane, Washington are safe. Till next year.